Rival Reviews
Rival Reviews is a tech channel where I review many gadgets and devices from smartwatches to iPhones to laptops, and unbox various items. And… some other occasional tech videos.
Bit Pixel Tech
Bit Pixel Tech was born through a passion to provide beautifully designed products made with premium materials to everyone looking for a better experience.
Ideaz.Space
Ideaz.Space is the special place for ingenious ideas to be shared with the world. Explore through the many blog posts, guides, reviews, study materials and more.
Rival Reviews
The story of Rival Reviews begins way back on 4th September, 2014 when MKBHD, the sole inspiration behind this passion was around the 1.6m subscriber mark. Shortly afterwards, the channel Tech4K was created. At the age of 14, countless hours were spent working on developing only the best possible content given current circumstances.

Fast forward a few years when 8K started to be introduced, it became apparent that the "Tech4K" brand was not future-proof for a Technology oriented channel. Material design was also starting to be the norm with the release of Android Lollipop, a significant rebrand took place to bring the channel up to speed. The name "Rival Reviews" was picked up and the many older videos were either pushed off into separate channels or removed to allow for a fresh start.

Videos being uploaded were strictly 4K or higher and the production quality significantly ramped up from an iPhone 5S to a Panasonic HC-VX870m. Much more time and resources were put into this to develop it into what it once was. A dream!
Bit Pixel Tech
The beginnings of Bit Pixel Tech was when posting tech news daily seemed like a good idea and so began the journey of a tech focused website. Having an interest in the latest of consumer electronics proved an advantage in terms of being able to publish new and interesting articles. It soon developed into a cozy collection of news articles, product reviews and download suggestions, following a similar path to websites like The Verge and CNET.

After talking with a few suppliers and getting excited about starting a business, a subdomain "store.bitpixeltech.com" was created and a select number of products were put on sale for the world. This did not last and was eventually scrapped alongside the news section due to being unable to keep up with major tech news websites.

A good few months later on 6th June, 2018, the name "Bit Pixel Tech" was officially registered and after many months of planning, high quality BPT branded products started to be sold to the residents of Australia for an affordable price!
Ideaz.Space
The story of Ideaz.Space is reflected by the age of the project. Being a newer endeavor, the story remains short. Having an endless collection of ideas and the impracticality of trying to being all of them to existence became very prominent very quickly.

A "free domain" with the web hosting package being purchased prompted the creation of Ideaz.Space – A Space for Ideas!

The website started with an article about smartphones, a bunch of information about making a good social media post sitting in a notes application and the course of events in a nightmare sitting in the back of the mind. As more and more knowledge flooded in, a solution was needed to push out the content into something more digestible. This is where Ideaz.Space expanded into the realm of study notes which are the perfect blend of "super easy to understand" and "a boat load of content being poured into a single page". Now Ideaz.Space is aiming to become the go-to website to get ideas.

Website Development Portfolio
WordPress eCommerce Website with full WooCommerce, PayPal and Stripe Integration.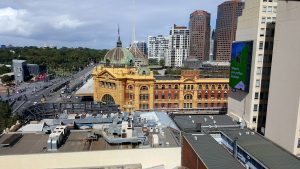 Simple WordPress Blog and Multimedia Website using Gutenberg Editor.

Responsive 3-Page Website with Booked Appointment Booking System Integration.